PLACE VENDÔME
One of the most famous squares in Paris: Place Vendôme
Located in the first arrondissement of Paris, near the Tuileries garden, Place Vendôme is considered one of the most luxurious in the world.
In its centre is the Vendôme column built in 1810, destroyed by the communards and then rebuilt.
Designed by Louis XIV to organize royal events there, and designed by Jules Hardouin-Mansart – the architect of the Château de Versailles – Place Vendôme was chosen at all times by wealthy notables to establish their residence or business.
Its classic Parisian architecture alone is worth the trip.
Today renowned throughout the world as one of the most chic stops on a French-style visit, there is the famous palace Le Ritz and other luxury hotels as well as brands such as Chanel, Cartier or Chaumet International.
Open day and night, this square is a must see for all lovers of French luxury.
PRIVATE CONCIERGE
Our CONCIERGE SERVICE provides you a private driver for your escapades at any time around Place Vendôme. On request, he will even accompany you to carry your shopping of any kind.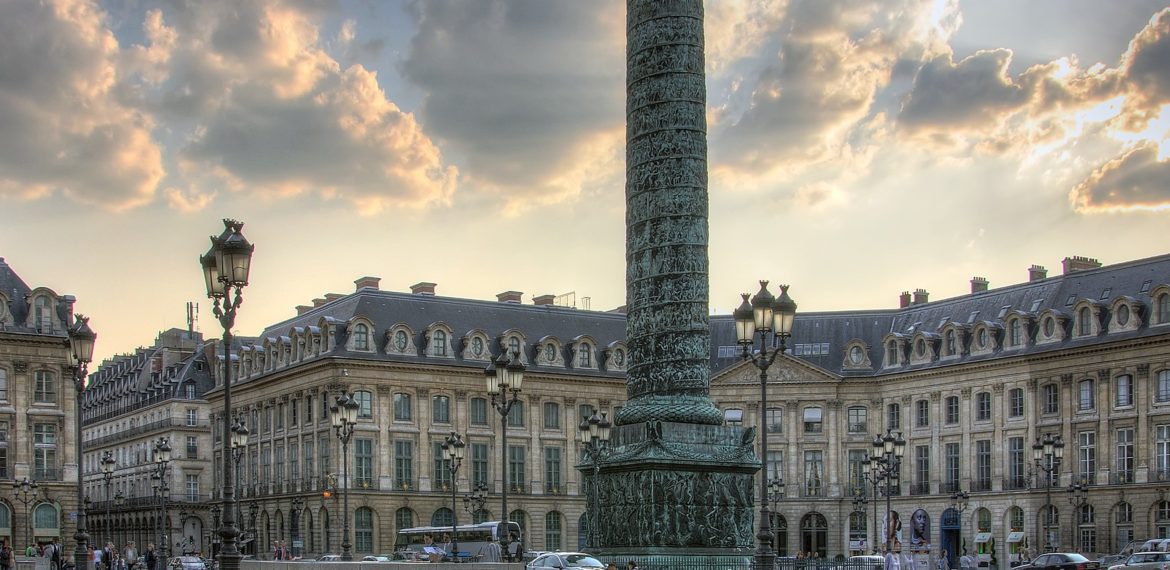 WHAT WE HAVE
BEEN TOLD
Place Vendôme is so luxurious ! You can feel the whole story of the Sun King ! Our concierge Elyzea has found us a perfect guide for our visit to this emblematic place in Paris !
ASAD AL JASSER,
Sales Manager